Professional gas or electric stove repair relieves the consumer from the anxiety and worries that arise in these situations. Qualified service technicians help resolve a problem of any complexity, backing up their work with warranties. Timely gas stove maintenance is key to success when it comes to preventing unforeseen problems. It is important to perform maintenance regularly to maximize the lifespan of your home appliance.
Specificity of electric stove repair and stove maintenance in Waxhaw
Most modern electric stoves are characterized by increased reliability and safety of use. But, unfortunately, it is difficult to completely avoid any problems that reduce their useful life. Therefore, equipment failure, after a period of time, is almost inevitable. Everyday use of such household appliances can lead to certain problems:
electric heating element burnout or malfunction;
disruption of the normal operation of the burners;
damage to the connecting cord or plug;
indicator lights failure;
presence of noises when the stove is turned on;
short circuit between the control board and the heating element.
The cause of any of the malfunctions mentioned above may be caused by an incorrect handling of the stove. Therefore, you should take into account the instructions specified in most care instructions, such as:
It is undesirable to place a container with a smaller diameter on the burner because such action can lead to the heating element functioning disruption and increased deterioration of the appliance itself. This may cause the necessity of an urgent electric stove repair service.
Have a problem with any of the above appliances?
Call us – and our experts will assist you with all of your appliance repairs at any convenient for you time. 980-267-6570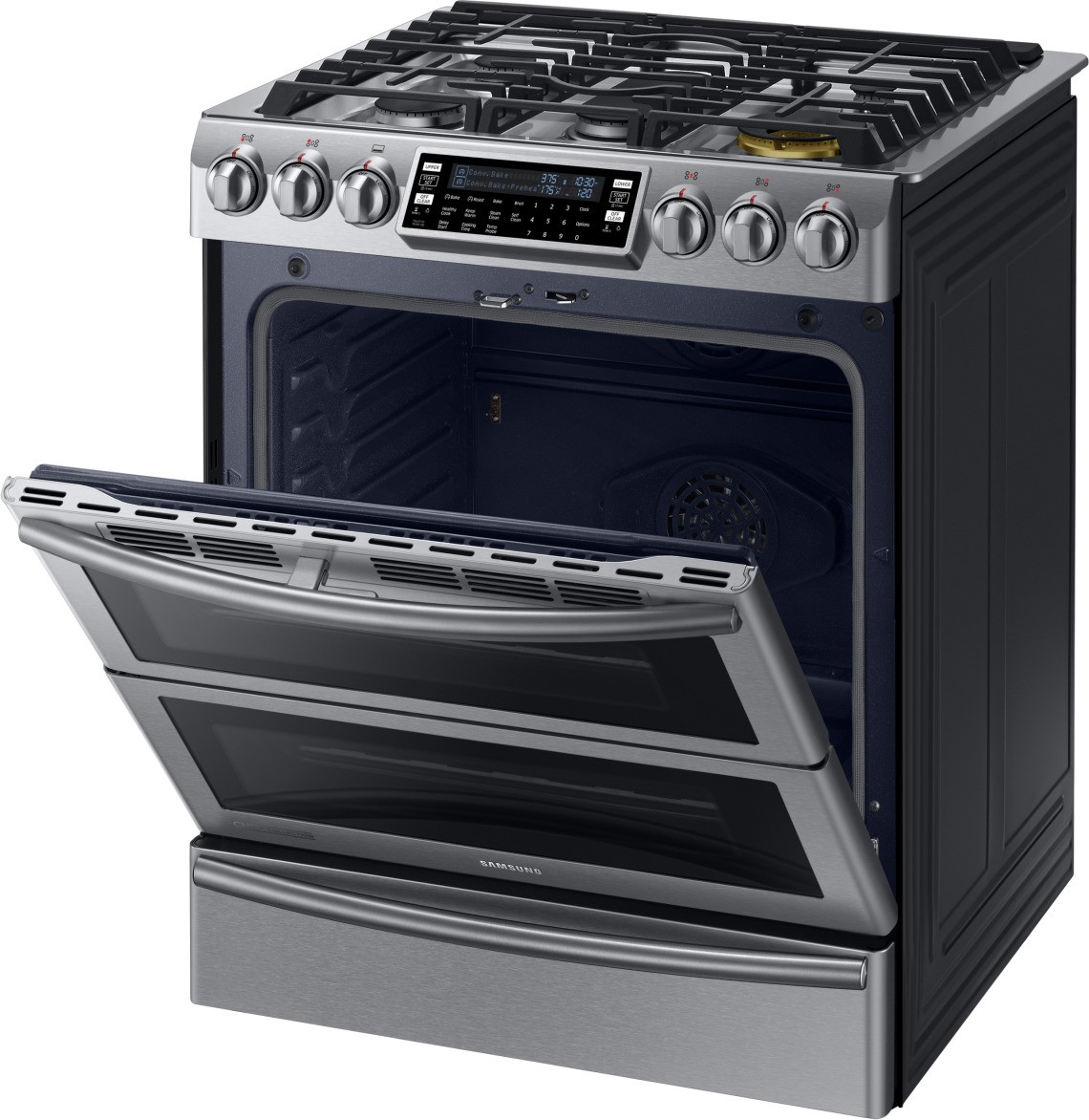 Gas range repair and maintenance peculiarities in Waxhaw
Gas stoves life expectancy does not guarantee the complete absence of malfunctions in their operation. It is important, under no condition, to try fixing them on your own since this could be unsafe. It is highly recommended to entrust such a task to a qualified technician who will perform competent diagnostics of the stove and will help you with your cooking range repair using professional tools. If you are wondering "Where can I find a good gas stove repair home service near me", contact us at 980-267-6570 and you will receive qualified assistance in North Carolina and get all the information about gas stove repair costs. Here are some of the most common problems:
Burners turn off unexpectedly – this is often caused by a malfunction of the system responsible for gas leak detection;
Electric igniter failure – requires replacement of the igniter or spark module in case there are no power outages;
Presence of noises or popping sounds – it is caused by an uneven supply of gas or oxygen, which leads to breakage of the heat diffuser;
Damaged valves – most regulators can be disassembled, lubricated, cleaned, and repaired, but if necessary, they are replaced;
Increased flame intensity in the burner – this can be caused by both problems with the pressure in the gas pipeline and a malfunction of the nozzle;
Insufficient combustion – it is caused by weak pressure or the presence of kinks in the gas hose.
If you smell a strong gas odor, turn off the valve and seek the help of a gas stove repair technician in Waxhaw. A detailed description of the problem will help pre-determine its specificity and will allow the technician to possibly preorder the needed replacement parts necessary for your gas stove repair.


90 Day part warranty on OEM parts

Same and Next day appointments available