Oven, Range and Cooktop

Ovens, ranges, and cooktops have been available on the market for a long time. Earlier units were quite plain, and could not offer customers any special variety. Now, the market is full of ovens with various functions, including broil, convection, and even steam. The displays have upgraded from analog to digital, and new options such as keep warm and self-clean were added. We also have a choice between electric and gas units.
It is impossible to imagine a kitchen appliance that will serve man eternally. As a result, we are faced with the need for a repair. Regardless of which unit you own, and which features it has, we are here to help. We will conduct a careful diagnostic and locate the needed part(s) to repair your appliance at the lowest possible rate.
Although these appliances are easy to use, they are quite complex in design, and meddling with the system without special knowledge and skills may lead to dire consequences. It is best to rely on the services of a professional.
Have a problem with any of the above appliances?
Call us – and our experts will assist you with all of your appliance repairs at any convenient for you time. 980-267-6570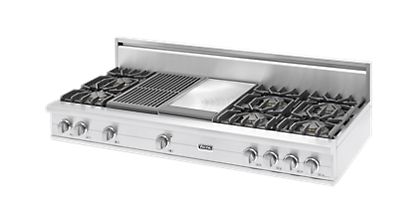 Typical failures of cooktops, ranges, and ovens:
Burner does not ignite.

Gas leak (smell of gas).

Faulty ignition device.

Oven not heating.

Oven doesn't bake evenly.

Oven temperature is not accurate.

Oven light is not working.

Oven won't power on.

Oven not self-cleaning.

Oven won't turn off.

Oven fan failure.

Heat escaping from oven door.

Door not closing properly.