There are many reasons that can lead to a necessity of gas oven repair. However, most often among them is usually the human factor. Of course, one should not forget about the natural wear and tear of the oven's structural parts. The oven's internal structure becomes noticeably more complicated every year. Hence, a logical conclusion follows: to eliminate any problems, you need to contact a qualified oven technician, whose experience in oven repair service is immense and who has been repairing these units for many years with positive outcomes.
Mandatory oven maintenance in Waxhaw
Regardless of whether you need a gas oven repair service or not, oven maintenance should be timely and annual. Such care for the appliances will allow you to prevent many unexpected breakdowns in the future process of operation. It is extremely dangerous to carry out maintenance on the oven yourself without professional skills and competence.
Moreover, you should not try to troubleshoot on your own as such action could result in safety hazards. Careless and thoughtless handling of oven equipment can lead to gas leaks, and in some cases, it can result in an explosion!
To maintain gas ovens and need repairs as infrequently as possible, it is important to take care of the cleanliness of the parts and surface of the appliance. Following the manufacturer's recommendations and observing temperature conditions in the cooking process can also prolong oven longevity.
Have a problem with any of the above appliances?
Call us – and our experts will assist you with all of your appliance repairs at any convenient for you time. 980-267-6570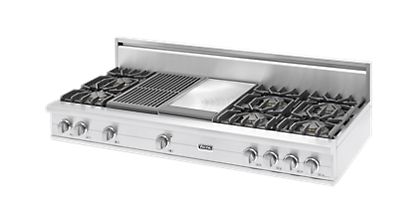 Professional local oven repair in Waxhaw
When there are systematic problems during the heating of a household appliance:
the cooking process begins to take noticeably longer than usual, or
the oven does not react at all to attempts to turn it on, which means that you need oven repair urgently.
To do this, contact us at 980-267-6570 and you will receive qualified assistance in North Carolina and the information about the oven repair cost. When a qualified technician takes on the job, he will quickly and accurately identify the cause of the breakdown and fix the oven as soon as possible. So stop wondering "Who can fix my oven?", just give us a call.
Some of the most common appliance failures include:
control board failure;
malfunction of the heating element;
burnout of terminal blocks;
thermostat or timer problems;
short circuits of the electrical current.
Oven not heating.
Oven doesn't bake evenly.
Oven temperature is not accurate.
Oven light is not working.
Oven won't power on.
Oven not self-cleaning.
Oven won't turn off.
Oven fan failure.
Heat escaping from oven door.
A qualified Waxhaw oven technician always starts by carefully examining the unit to identify the failure.
Diagnostics of electromechanical parts are essential. They involve: measuring resistance, checking the presence of voltage and the state of electronic components. Often, malfunctions are detected immediately, and the oven can be repaired same day, followed by a check-in of the oven in different operating modes. In confirmation of the serviceability of the item, a warranty and recommendations for further use are issued.


90 Day part warranty on OEM parts

Same and Next day appointments available